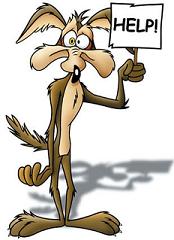 If you don't have find a answer to your interrogations in the
it'll be perhaps here. So I'll develop in this page various aspects, questions that will perhaps appear with the time.
* Could I ask you to put my website link on your site ?

Yes of course. A forum link for any games that I collect, informations page, clubs are welcome.
*What's the difference on your website between a Public dowloaded files and a private one ?

First, I usually use Dropbox.




Dropbox is a free service that lets you bring your photos, docs, and videos anywhere and share them easily. Dropbox was founded in 2007 by Drew Houston and Arash Ferdowsi, two MIT students tired of emailing files to themselves to work from more than one computer.
Today, more than 25 million people across every continent use Dropbox to always have their stuff at hand, share with family and friends, and work on team projects) to share some files that are available for free download.
Some of those downloaded files are available for free for everyone, and some others are private so with a limited access.

That will means that for private files, only site customers with a minimum of 2 orders since January 2011 can dowloaded for free for their OWN USE. Private files is mainly used for Warlord Saga of the Storm.

I have work during 3 years to build something nice for the Warlord community and I don't want to see a copy of my own work... The advantage of those privates dowload is of course, regular updates, regular corrections etc...
So tones of informations to use for your own personal use.
To download thoses kind of files, you must contact me, install Dropbox on your machine with the email that I have send to you and after you'll free accesss to all of my private files.

There'll be tones of new files in the future so don't miss them !
*Can I use Dropbox to sell you some Warlord CCG cards/ L5R cards / Mtg Cards ?

Of course, the solution is easy, you download as for example my Warlord CCG data base public files or some free L5R data base files and you can enter into it the cards that you want to sell.
You install this files, in your own Dropbox, you give me a access to it and... when I need some stuff that's supra easy, I look, your files and I contact you. I do that with the same regular friendly guys the most easy way for me and you finally because we have both a easy trace.

My Warlord CCG/L5R downloaded buylist files (in My Buylist Page) are the main stuff that I'm looking for but I'm often interested for some more stock.

I don't deal anymore for Mtg singles cards only Bulk lots so you'll not find any Mtg Buylist page, in this case contact me directly.

* I don't have received your dropbox request ?

Check perhaps in the spams parts of your email box. It can happen.
*Where are available your L5R cards ?

It was technicaly impossible for me to add a L5R data base so I use the Delcampe site for Legend of the Five Rings single cards.

To reach it click on the Banner just on the right.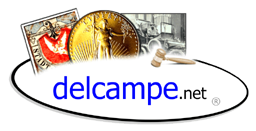 *Where are available your MTG (Magic the Gathering) cards ?

Same problems as L5R just above, all my MTG cards are only available on the MCM site.
MCM is only available for the European Citizen but if you are from outside Europe and have find something that you need in my MCM shop ask me through this site.

To reach it click on the Banner just on the right.


If you complete a MCM Registration, thx to provide my user name (magicsaleman) during your registration in case off.