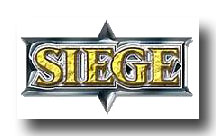 Release date : October 28, 2002. Number of Cards : 158. Date of Cards : 2002. Sold As : Starters (50 cards), Boosters (11 cards), Boosters Box (48 Boosters). AEG product. Siege was the fifth Warlord CCG Expansion (Just after Nest of Vipers).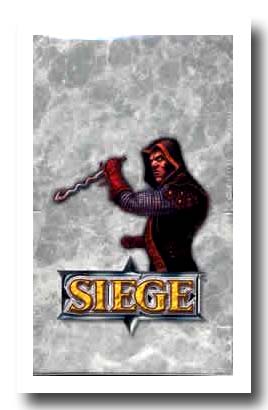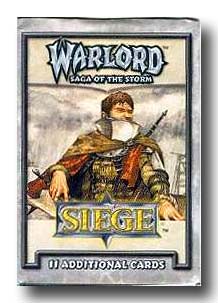 After the Nest of Vipers expansion, it was the time to explore some other themes. The Siege main theme as described is based on city sieges. A lot of Mercenary cards are now a type of Mercenary - Siege with differents possibilities of beter defense or beter attacks. We see now Castle, gates, walls cards based on defense and cards against those types of defenses, it could be mecanic attacks or special actions cards. This set was the possibilities to explore the Siege trait of various type of cards.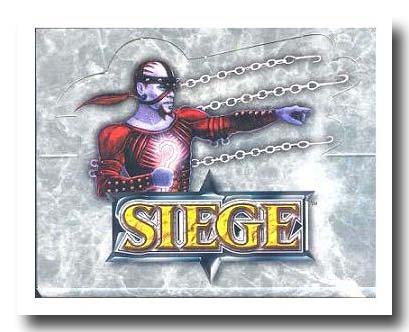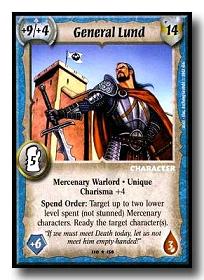 The Theme Decks (Starters), let you choose between four differents factions. The three additionnal ''Blackiron'' fixed cards were present to re-enforce your decks and the presence of the ''Bow of Destruction'' fixed item was specialy created to attack in force some Siege types characters. Four differents Warlord are only available in thoses decks (The Captain Dukat were reprint in the Campaign Edition later but with an another Art pic). You can find more Theme decks in our section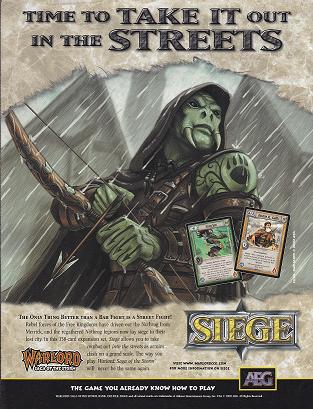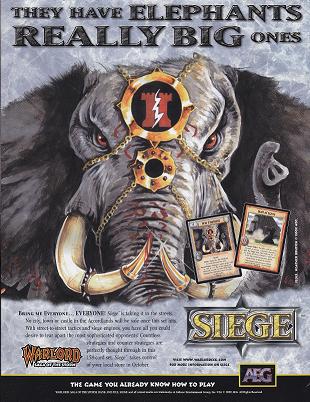 Siege Advertising Release Publicity.