Easy to find in one page all the Warlords Character linked to the card itself.
4E Edition :
Shattered Empires :
Crimson Coast :
4E LTP :
4E ED. Promo :
Sands of Oblivion :
Warlord Saga of the Storm (1st ED) :
Stolen Destiny :
Black Knives Reprint :
Campaign Edition :
Demo decks 2001 :
Assassin's Strike :
Good and Evil :
Tooth and Claw :
Nest of Vipers :
Note that : All Warlord CE campaign Foil are bordered Foil.
Call to Arms: Power and Glory:
Siege :
Epic Edition :
Betrayal :
Dominance :
Southern Kingdoms :
Sneak Attack :
Promos Other than 4th ED :
Death's Bargain :
Counter Attack :
Hero's Gambit :
Champions Decks :
Dragon's Fury :
Eye of the Storm :
Temple of Lore :
NOTE THAT : All Warlord EoS card are bordered Foil.
NOTE THAT : All ToL card are accented Foil.
Light an Shadow :
Plane of Secrets :
NOTE THAT : All LS card are accented Foil. (Common and Uncommon cards also exist in foil accented card too (1 for each Booster Box or battle pack Box).
NOTE THAT : All PS card are accented Foil.
City of Gold :
ANCIENT LORE D2P SET :
OTHER 4E PROMOS :
WARLORD CCG - WARLORD CHARACTERS DECKS POSSIBILITIES
Downloaded Excel files of Warlord decks possibilities done by J.B. from France (13/09/2014) Thx to him !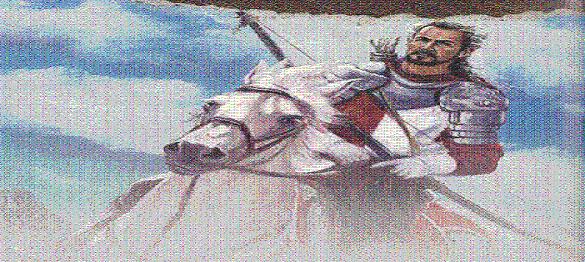 A Warlord Missing above ? Thanks to advertise me.
Tyrgen the Brave, Ilustration : Brad Williams.