Illustration : Steve Argyle "Niobe".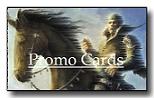 4TH EDITION PROMO CARDS LIST AND OTHER PROMOS EXPLANATIONS.
* Various Promos (GP Redemption and Others) :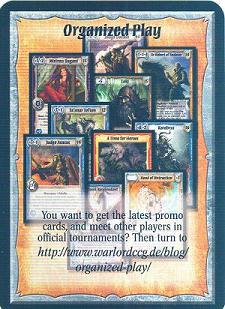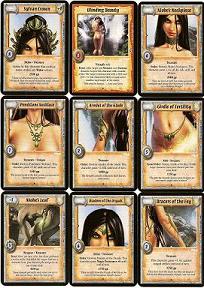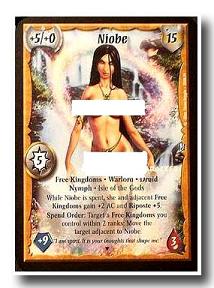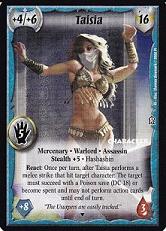 Niobe Promo Cards :
Alternat Arts Promos :
TOURNAMENTS PROMO CARDS :
* PRE-ORDER PROMO CARDS :
* OVERLORD / DAEMON LORD 4E PROMO CARDS :
* ORDO PROMOS :
Dwarf (Ordo Promo November 2011 - Pending).
* OTHER PROMOS :
4TH EDITION : LEGAL TREASURES PROMO CARDS LIST.
GP Redemption (Gold Pieces) can be exchange for some Warlord promo cards on the official blog.
4TH EDITION PENDING PROMO CARDS :
4TH EDITION MEDUSAN LORD PROMO VARIOUS LIST :
Old Medusan Lords List (AEG Times) :
Alex Venator / Archos Loth / Atu, the Poisoned Field / Avinaar Esmirik / Baruuk al-Semmeya / Cassica Moonseed / Cear Adinerach / Death / Dexton Feldark / Eiael Darkfeather / Emaline Faydra / Far um Far / Golvannon / Gwyr'neth-Ra / Irad Syneri / Jernar Thanatoc / Lady al-Semmeya / Lady Bhaine / Latnok / Legion / Majeral / Master K'Hallaek / Masticus Aedroud / Mithglyn / Mortvoritan the Baneful / Nassiral Hate / Ossay M'Andaeus / Raath / Sedara Tansiq / Silas Tzin / Taliesin / Terror of Ithan Spire / The Queen of Syneri.
All the Medusan Lords are classify in this
The Medusan Lord Challenge explanation system and some other details are present in this
SOME EXPLANATIONS ABOUT THE OLD AND THE NEW WARLORD CCG PROMOS CARDS (INCLUDING SOME LISTS) :


THE SANTA SLAYER (CHRISTMAS PROMOTION).
The Santa Slayer was a promotional program desiged to encourage players to shop daily in their favourite store during Christmas Time from December 19, 2002 until December 31, 2002. You'll find just on the left the complete explanation of this action issue from "The War Journal" from October 2002.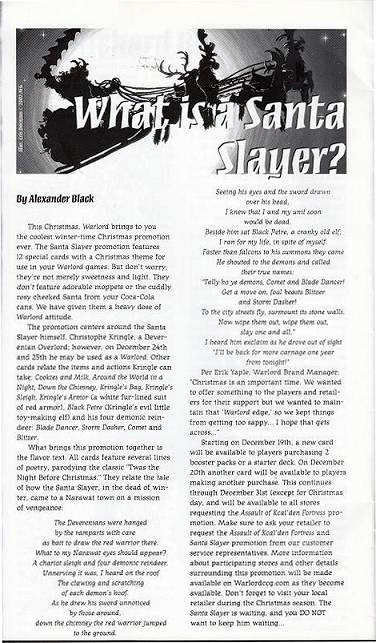 Winter Warfare Promotion.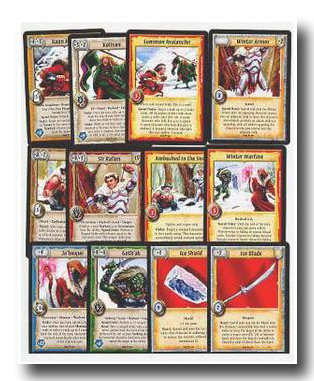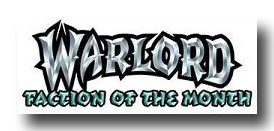 FACTION OF THE MONTH PROMOTION.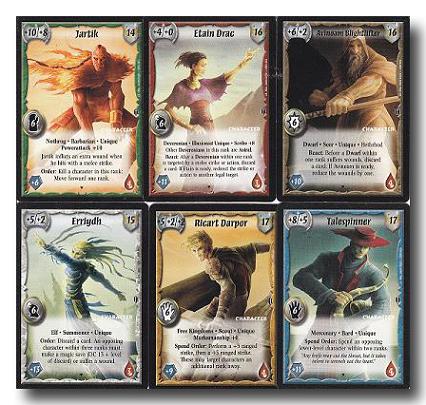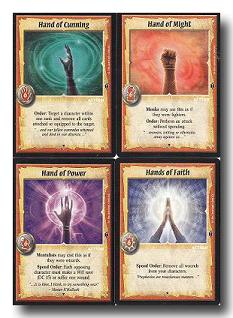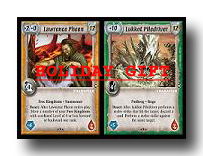 Warlord 2007 Holiday Gift Package Case.
The Warlord 2007 Holiday Gift Package was like Stolen Destinies and the Champions deck a direct-to-player (D2P) bundle that was only available through the AEG Store. This bundle consist in some various Epic Format Boosters as well as some Foil promos cards release in regular version before this Gift Package release date.
This Holiday Promo Set is also called sometimes "Medusan Lord Set" and was printed in Limited quantities. All the cards are Epic Bugged.
TO DOWNLOAD THE COMPLETE WARLORD CCG PROMO CARD LIST GO TO THIS


"Boots of Water Walking" Illustration by Jose Pardo.