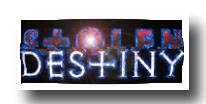 Illustration : Jason Engle.
STOLEN DESTINY D2P SET (AEG).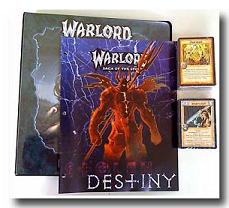 Stolen Destiny is a special expansion for Warlord CCG. It was published in June 2007. This special expansion was only available with Online orders by the AEG Online Store. The set contains only new cards for a total of 78 (total cards 200). This expansion was a direct to player set type (those D2P sets are different from the standard sets only in the method that it is distributed directly to players).
The idead from AEG in 2006, was to proposed to the players to vote during six weeks (One faction each week) between a large choice of characters that was primary selected. After the final results, the cards were fixed.
The set was available online through AEG with including a binder, booklet with flavor fiction, and two sealed packs cards.

So new Warlords characters, new pieces for items of the Temple of Lore expansion as well as new actions cards were included in this limited print run set.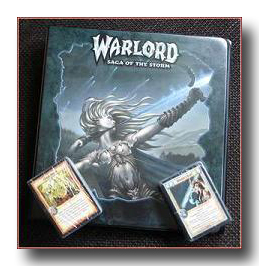 Stolen Destiny Card List :
Ginerva of the Moon (Warlord) / Sir Argen Undying / Baudwyn, Banished Poet / Sword-Dancer Kohn / Taltos Rellion / Lady Drac / Stonefist Gargoyle (Warlord) / Nolen, King's Guardian / Quartermaster Dirge
Time Lightprophet / Caldor Willful / Edge, Fiendblight / Hymn of Kor
/Thekem Netheryn (Warlord) / Kapix the Cursed / Zelakin / Rafkin the Impure / Alessa / Eva Farstrider / Treyik Netheryn / Iam Unsullied (Warlord) / Martin Exemplar / Xiantha, Centaur Soldier / Novice Ruth / Qultan the Apprentice / Jirar Huntsman / Patroness Kerro / Kayle, King Rowan (Warlord) / Mourn Jackals / Master of the Forge / Horror of the Brine / Essila, Wild Raven / Stasia / Ssithiss, Sutek King / Tactician Muddflek (Warlord) / B'haya, the Fiend / Calf KarTal / Nightmaster Rress
/Dev'irga / Orazhuk of Scarab / Warmistress Gurlda / Apprentice Ramah / Fires of Fate / Knights Repose / Cheat Death / Reflect / Pouncing Lunge / Taunting Blow / Gimme That / Spidersilk Trap / Phoenix Fire / Soul Siphon / Incite Courage / Taking a Stance / Tavern Brawl / Conjure Doom / Stolen Destiny / Paralysis Ward / Yawning Expanse / Ensnare / Elemental Barrage / Tome of the Adept / Ring of Piercing / Ring of Mending / Ring of Guile / Ring of Blasting / Neus' Helm / Lunatic's Genius / Phantom Blades / Ritual Circle / Ishara's Tidal Mace / Atlas of Vision / Silverwind / War Mace / Persecutor's Emblem / Frozen Tears / Howling Vardog / Binder's Staff.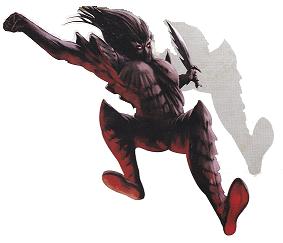 Illustration : "Kayle, King Rowan" by Edwin David.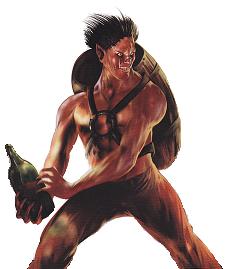 Illustration : "Tactician Muddflek" by Edwin David.
READ THE STOLEN DESTINY LEFLEET.
This file is private. If you have access to my private Dropbox files, you'll find it there.
Note : You must be a site customers since January 2011 to have the benefit of this free check/download. If you want to have access to this files, email me or use the contact system below. I'll send a Dropbox email request. When you'll have received it, you must install Dropbox on your machine. You'll have access to it.
Notes : You'll also have access to almost all private files of the site.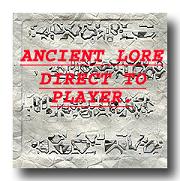 Ancient Lore D2P Set (PI).

As the 10AORS (10th Anniversary Open Reprint Set), the Ancient Lore D2P Set will have the same layout.
So this deck will be also shrink-wrapped with a limited print run.
It contains 40 new cards including uncommon ones, as well as the latest COG APS mots of the cards are recycled from older AEG expansions.
Sometimes thoses art have been reworked in various ways.

This deck gives a lot of new cards to play with your actual and/or older Warlord cards. It increase the possibility of the game and correct/add some various possibilities for the current 4E Format.
It is so a supplementary deck to push the limits in every way of the games.
Release date November, 18 2011.
Original Sketch By Jim Pavelec.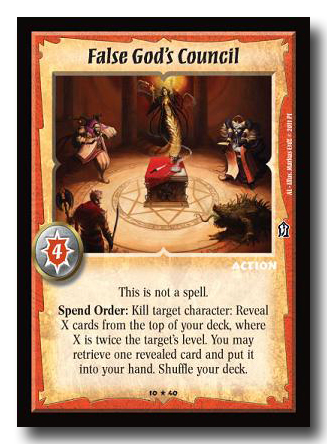 Ancient Lore (D2P (Direct to Player Set) Card List:
CHARACTERS CARD : Vash-Arrosh (Warlord) X 1 / Kardak-Vash X 1 / Shan-Kassyn X 1 / Revenant X 1 / Ghed Invictus X 1 / Aristaios X 1 / Karn of Clan Manaka X 1 / Nepheline Gargoyle X 1.


ACTIONS CARD : Order of Battle X 1 / One Last Time X 1 / Prince Among Thieves X 2 / Embolden X 1 / Champion of the Faith X 2 / Dreadnaught X 2 / Archmage X 2 / False God's Council X 1 / Spiked Ale X 2 / Superior Armament X 1 / A Single Motion X 2 / Anticipate X 1 / Lucky Shot X 2 / Finishing Move X 1 / Harness the Storm X 1 / Mind Over Body X 1.


ITEMS CARD : Blood Hawk X 1 / Blight X 2 / Infinity Codex X 1 / Dragon Throne Crown X 1 / Corvus X 1 / Canticle X 2 / Crimson Dragon Shield X 1 / Fiendish Plate X 1 / Panthera X 2 / Ghoststeel Gauntlets X 2 / Shadowborn Harness X 1 / Perpetual Pouch X 2 / Firewisp Orb X 2 / Cloak of Thousand Eyes X 1 / Curious Mephit X 2 / Great Wyrm Potion X 2.
Illustration : Markus Erdt.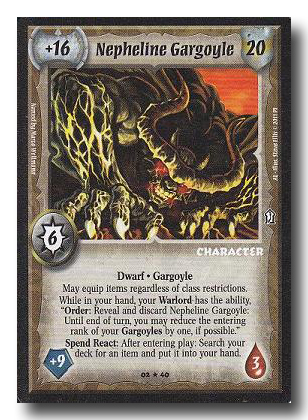 ALD2P CARDS ERRATAS :

- Mind over body: (Reason: Power-primarily in open format).
Now reads, "Target non-Warlord character within 3 ranks must succeed with a WILL save..."
Illustration : Steve Ellis.